So... it's a Yule day today. Bet you didn't know that. Otherwise known as
Lammas
. And okay... a host of other names too, I daresay.
Grab a loaf then. Cos that's what Lammas means. Loaf Mass. The festival of the first wheat harvest of the year. Hmm... I always think of
Bette Davis
and that film of hers whenever I think of Harvest time. Or was it a mini series on telly? That's what it was... a mini series. The opening music terrified me everytime I heard it. One of those, "setting the tone" musical wonders that still messes with your head long after it's stopped playing.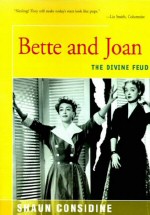 I love Bette Davis. That book about her and the other woman from the day... what's her name... Crawford. That's the one. Joan Crawford. Yes... that's a
book
to sit and have a good laugh to. Like, OMG... serious me-aow stuff, girls. Pick up the book, and you can't put it down. Try it. It's better than a powder room fluff-off.
So... the first day of August, and it's Harvest time here at the Manor. The festival of the first wheat of the year.
Wheat
is what gives us wheatgerm oil. From the germ... the seed of the plant. A wonderful healing plant oil which promotes skin cell formation. Medium in density, it is naturally rich in vitamin E and penetrates the horny layer of the skin with ease. Wheatgerm oil is a wonderful soother for those with dry skin troubles. And with a mineral content that includes zinc, iron, sulphur and potassium, it's a natural nourishment for the skin too. It's known to be very helpful with following:
Excema
Psoriasis
Cracked and dry skin
Aging skin
Overworked muscles
Burns, and sunburn etc
Scars
You can see why I love using natural plant oils in my recipes. And yes, I love to use wheatgerm oil. You can find wheatgerm oil in my
Sea Buckthorn All Natural Lotion Stick
. I made it handy so you can have it with you wherever you go. It's in a push-up tube, for easy application. Just stroke on... dry gone.
Lammastide, first day of August. The August Yule. Doesn't seem two minutes since it was the first day of the year. Time has this way of moving on...